Safe Control Materialteknik AB works actively to protect the personal data of our customers and other contacts. 
The General Data Protection Regulation (GDPR) entered into force on 25 May 2018 and strengthens the company's guidelines regarding privacy. 
Safe Control takes a number of measures to ensure that your personal data is handled in accordance with the GDPR and we think it is important that you take note of them. Below you can read about your rights and how we store and process your personal data as a customer and/or supplier to us.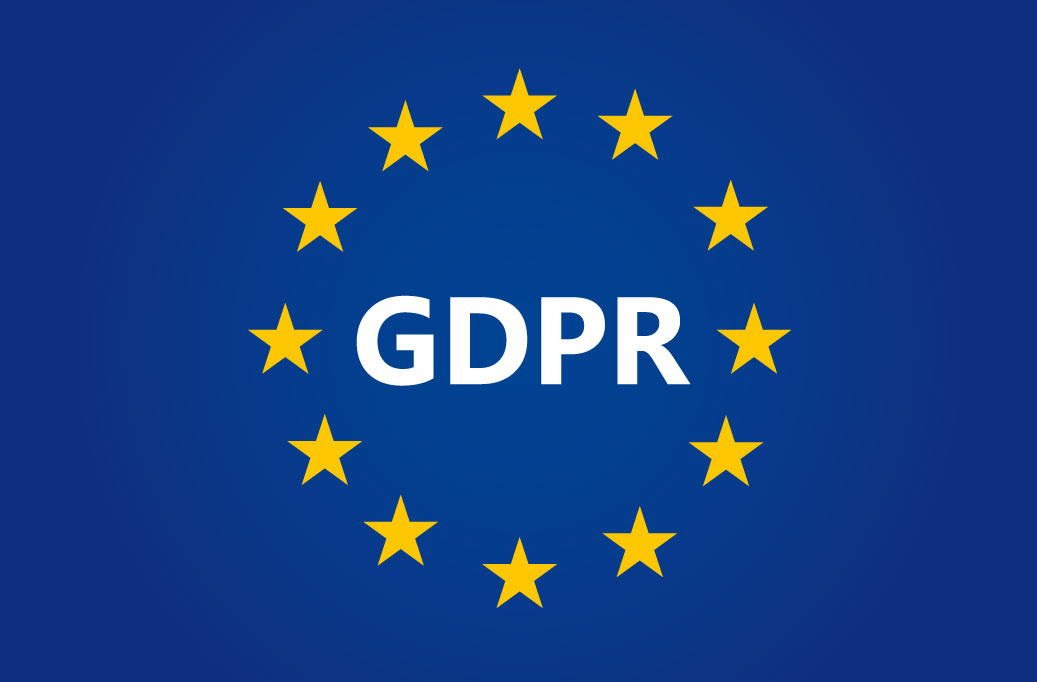 Updated: 2018-11-12
1. General
1.1 Safe Control respects your privacy and the right to have control over your personal data and we are open with what data we collect, why and how it is stored. Safe Control is responsible for personal data in accordance with these terms and conditions and is responsible for processing in accordance with current legislation.
2. Personal data
2.1 By submitting your personal information to Safe Control, you agree that Safe Control stores and processes your personal information. When processing personal data, a high level of security and confidentiality is always observed. No information is provided to third parties for commercial use or for any other purpose without consent.
2.2 Treatment
Personal data is processed manually (upon registration) and digitally (e-mail, financial system, report writing, the report is sent digitally as a PDF document). If personal data is stated in the order, e-mails or notes regarding third parties, where the data must be stated in a report, it is the client's responsibility to obtain consent from a third party. Safe Control does not take part in the consent.
2.3 Register and storage period
Safe Control keeps a register of customers and suppliers and stores your personal information as long as you are a customer with us and thereafter for 7 (seven) years according to the Accounting Act. Safe Control also registers information if you contact us via e-mail, telephone, our websites and social media. This information is only stored during the processing time, however, for a maximum of 7 (seven) years if the contact involves a business transaction (Accounting Act).
2.4 Email
Emails are saved only during the processing time and then deleted. In cases where an email message is linked to a curring or upcoming assignment, it is saved in the project folder on our secure servers and deleted immediately afterwards from the email client.
2.5 Newsletters and customer surveys
The content of our newsletters is only knowledge and added value about our business, our educations and business-related news. We only store your email addresses and these are stored securely with our supplier who provides the mailing service.
2.6 Information that can be disclosed
We may share information with other companies that process data on our behalf in order for us to perform our services, such as a subcontractor performing a test or analysis. The information we then provide is only your first and last name for documentation in the report.
2.7 Private individuals
The following information is stored in the register when you contact us via our webshop (safecontrol.nu): Name, postal address, telephone number and e-mail address. For payment, social security number and card details are given, this is not something we take part in but is only for processing by our payment service provider, Payson.
2.8 Corporate customers
Safe Control collects the information primarily directly from you as a customer. The following information is stored in the register when you contact us: Company name, delivery address, organization number, billing information (e-mail address and postal address). Personal information is saved to the contact and/or reference person in the form of name, mobile number and e-mail address.
Information on financial conditions for companies is continuously obtained from a third party. The payment terms are continuously adjusted according to the information we receive.
2. 9 Suppliers
The following information is stored in our supplier register: Company name, address, organization number, bank account.
3. Request for register extract
3.1 You have the right to receive information in writing on what information is registered about you and for what purposes this information is processed. You also have the right to request the removal of your personal data. Note that this is not always possible when the Accounting Act supplies (seven years).
Requests for extract from the register and/or deletion must be signed by hand and sent by post to:
Att: Personal Data Manager (GDPR)
Safe Control Materialteknik AB
Tillgängligheten 1
SE-417 10 Göteborg 
Sweden
Contact persons
Lars Andersson
Personal Data Controller
Phone: +46 (0)31-65 64 86
Veronica Orvheden
Personal Data Manager
Phone: +46 (0)31-65 64 95
first.lastname@safecontrol.se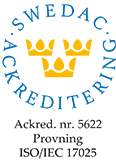 Ackreditering
Safe Control Materialteknik AB is accredited since 2001 and has had flexible accreditation since 2016. 
All testing takes place against European and international standards.