Here you will find documents about Safe Control, product sheets that describe our services and order forms.
Safe Control Materialteknik AB
Order forms
Material Technology – metallic materials | Interactive
Environmental Engineering – environmental analyzes | Interactive
Water analyzes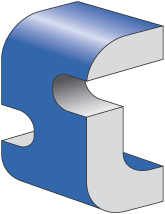 Product Sheet | Material Technology
Accident and damage investigation
Mechanical testing
Microhardness test
Testing of (welded) reinforcement
Testing of welds and base materials
Scanning Electron Microscope (SEM/EDS)
Product Sheet | Environmental Engineering
Asbestos analysis
PCB analysis
Quartz dust / Stone dust
PAH analysis
Water analysis
Safe Control environmental analyzes
Product Sheet | Education
Contact person
Lars Andersson
CEO

Phone: +46 (0)31-65 64 86
first.lastname@safecontrol.se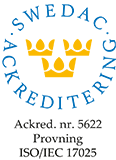 Accreditation
Safe Control Materialteknik AB has been accredited since 2001 and has had flexible accreditation since 2016. All testing takes place against European and international standards.
See our scope of accreditation »