We ensure mechanical screw connections and fasteners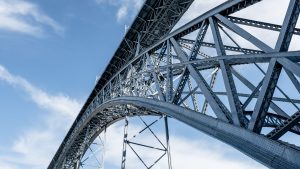 The nature of the loads and the material properties of the fastening element, together with the construction and surrounding environment, can give rise to various damages. To be able to choose a fastener with mechanical properties, which provides a sufficient safety margin, you need to know the criteria that can affect the potential damage mechanism.
In our test laboratory, we ensure that the properties of mechanical screw connections and fasteners correspond to applicable standards and customer-specific requirements. We perform:
Mechanical testing with respect to yield strength, elongation, hardness and impact strength.
Dimension control
Determination of thread geometry
Microscopic examination for assessment of structural properties
Control of surface treatment
Analysis of chemical composition
Mechanical testing
Our mechanical testing department examines the material's strength, impact resistance and hardness. Hardness testing can also be performed on cross sections in close proximity to the threads.
Chemical analyzes and corrosion tests
With our optical emission spectrometer (OES), metals are characterized and the constituent alloying elements are identified. The result can be the basis for determining the material's quality, hardenability, surface treatment and determining its corrosion resistance. For screw connections with high strength, for example 12.9 quality, hydrogen analysis can be performed to check if there is a risk of hydrogen embrittlement.
Metallographic and damage examinations
Using macroscopic examination, defects or deformities of the screw and bolt are checked. It is common to also perform a hardness test on the cut taken to check the hardness of the screw/bolt. Specific material qualities are also required to perform microscopic examination. In these cases, the surface and center of the threaded bottoms are examined with regard to their structure to check, among other things, whether the material has possibly been charred or hardened. We also perform damage examinations on fasteners to find the cause of the breakdowns/damage.
By screw connection is meant a connection where different parts, for example two plates or planks, are held together by means of the fastening elements screw and nut. In order not to damage the goods, a washer or flange nut is used so that the force when tightening is distributed over a larger area.
---
Training program 2022
Our educational program are now updated with new dates and subjects, such as the requested asbestos decontamination training.
April 26 | Asbestos – Special/general (full day)
April 27 | Asbestos – Work management (full day)
April 27 | Asbestos – Basic (half day)
May 12 | Asbestos – Construction consultants (full day)
May 13 | Asbestos – Basic (half day)
May 17 | Asbestos Decontamination (4 days)
Juni 2 | Screw Connections/Fasteners (full day)
September 6 | Examination of Welding Procedure Specification (full day)
September 7 | Material Science (full day)
September 8 | Interpretation of Material Certificates (full day)
---
We welcome Filip and Zahraa!
Filip Hallén and Zahraa Alshwan strengthen our departments of Environmental Engineering and Chemistry.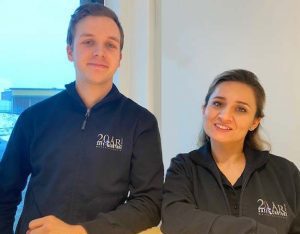 Filip has studied Chemical Analysis Technology at Linköping University and has since worked as a laboratory engineer in the chemical industry.
Zahraa most recently came from a position as a laboratory engineer at Borås Energi och Miljö. Zahraa is a trained chemical engineer in Applied Biotechnology.