Do you also want our newsletters?
Our newsletters contain news, press releases, information on topics related to our business: Testings, analyzes and surveys and our training program.
The mailings come about 12 times a year and are written in Swedish. You can unsubscribe at any time.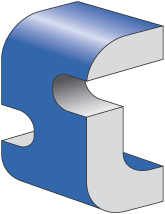 Contact person
Catarina Wernlund
Department of Marketing

Phone: +46 (0)31-65 64 93
first.lastname@safecontrol.se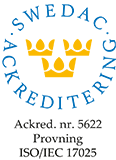 Accreditation
Safe Control Materialteknik AB is accredited since 2001 and has had flexible accreditation since 2016. 
All testing takes place against European and International standards.
See our Scope of Accreditation »