Filip Hallén and Zahraa Alshwan strengthen our departments of Environmental Engineering and Chemistry.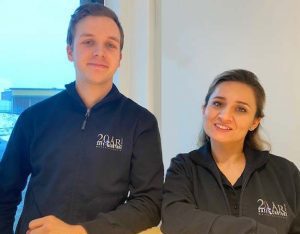 Filip has studied Chemical Analysis Technology at Linköping University and has since worked as a laboratory engineer in the chemical industry.
Zahraa most recently came from a position as a laboratory engineer at Borås Energi och Miljö. Zahraa is a trained chemical engineer in Applied Biotechnology.