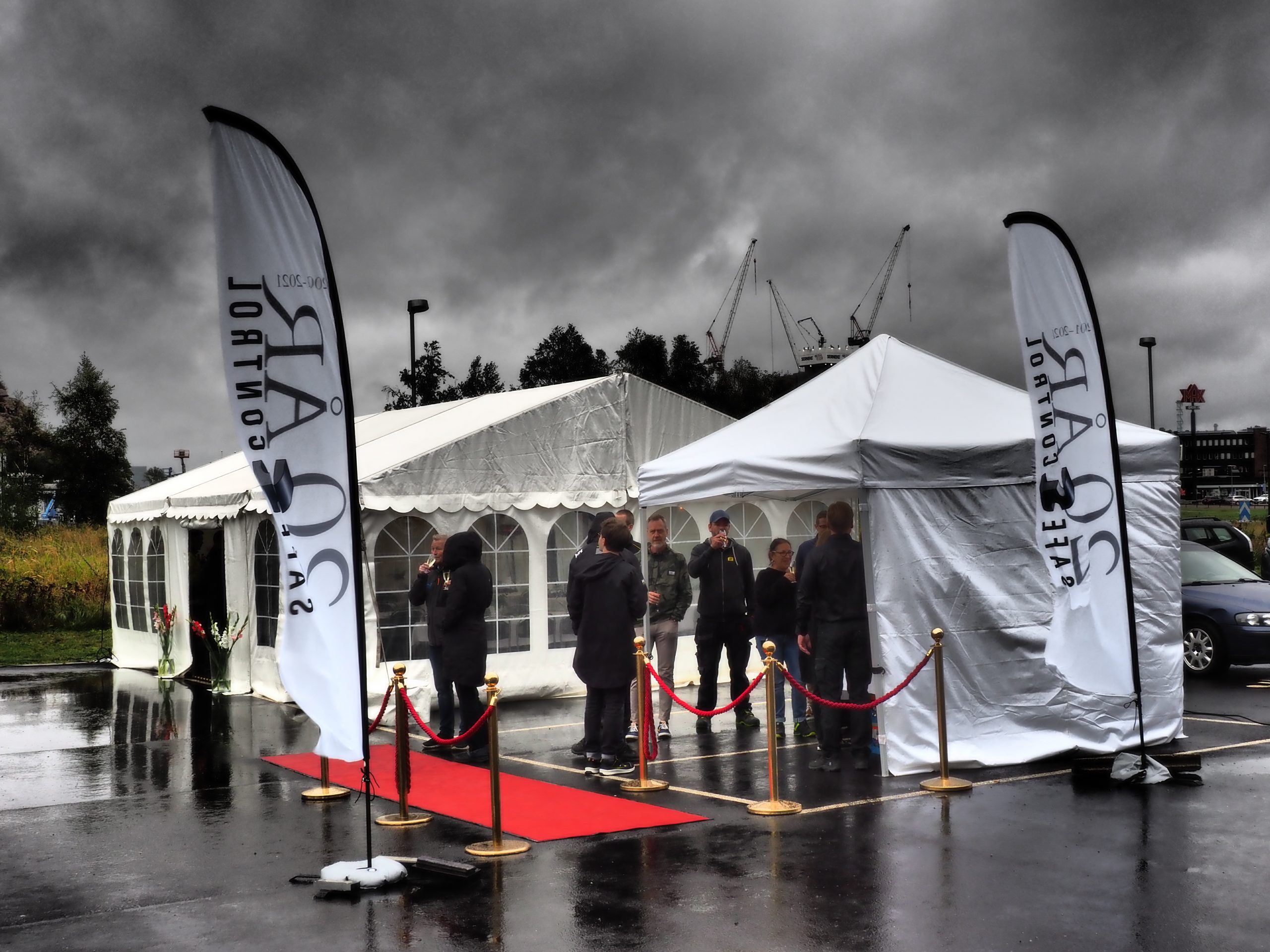 Our big anniversary day began with torrential rain, not the optimal weather for our outdoor event. Party tents were set up, a food truck and a coffee cart arrived and just when the first guests arrived the rain suddenly stopped! Everyone could then provide themselves with yummy burgers, anniversary cake and an extra good cup of coffee from the well-equipped cart.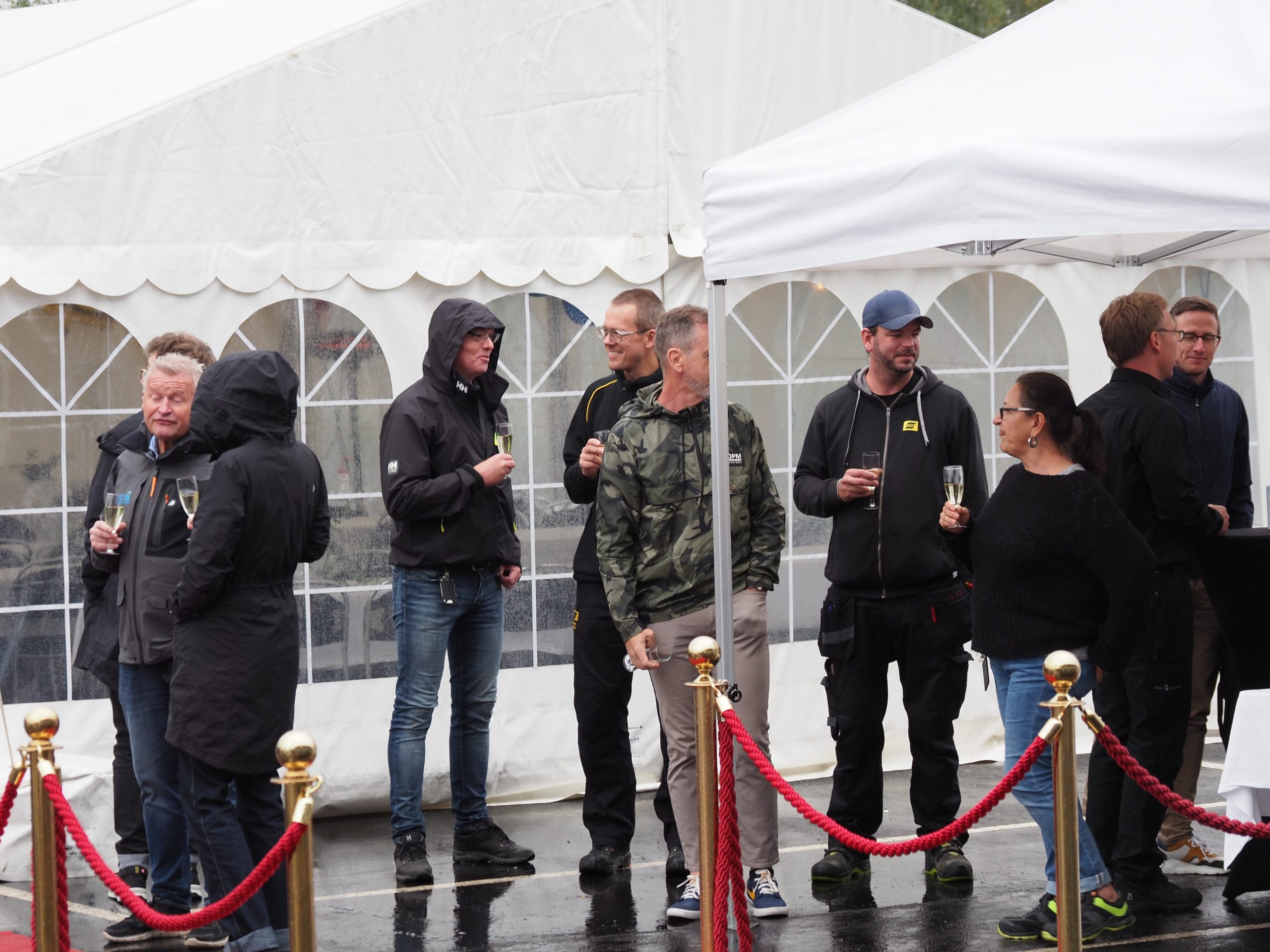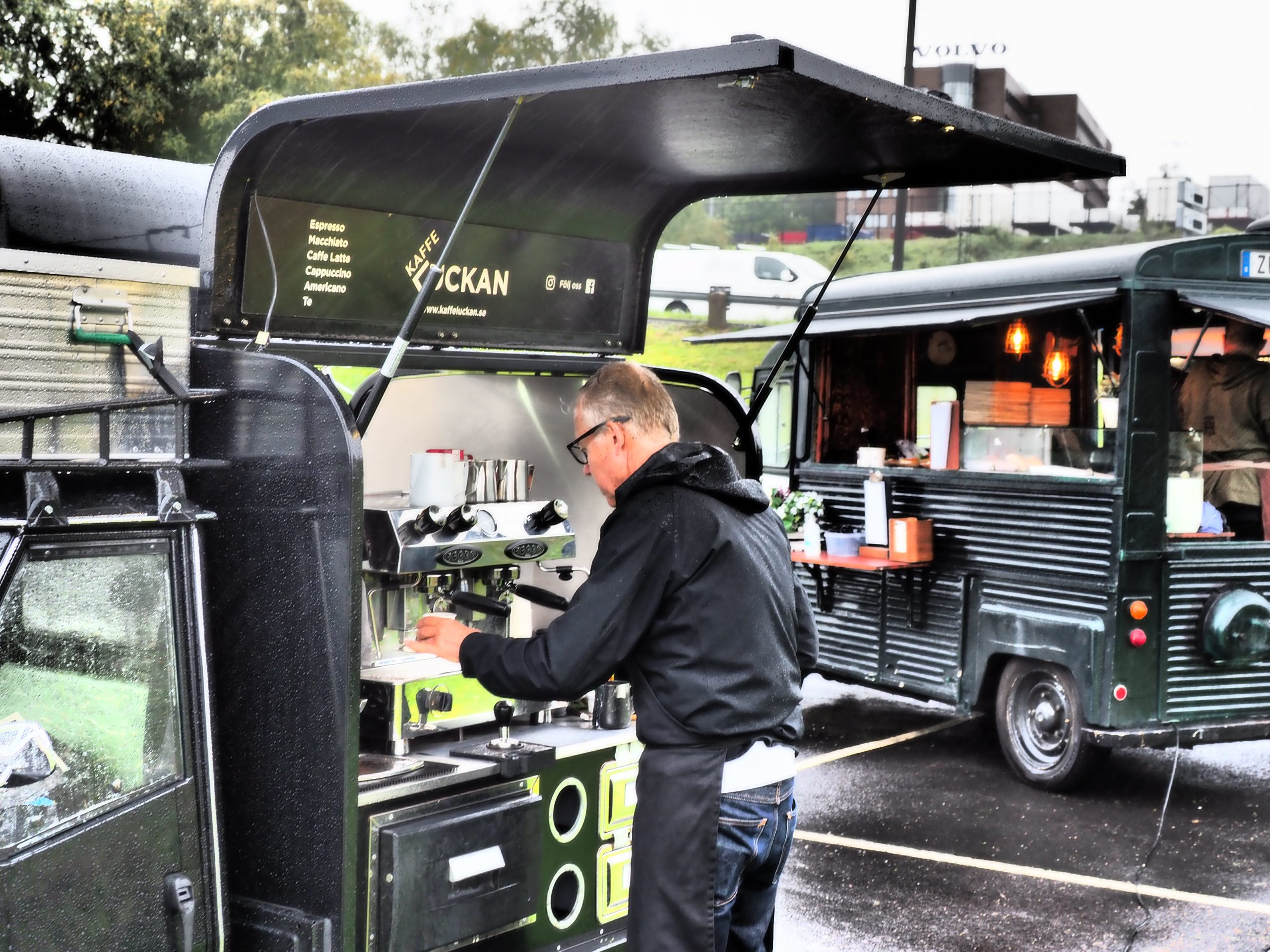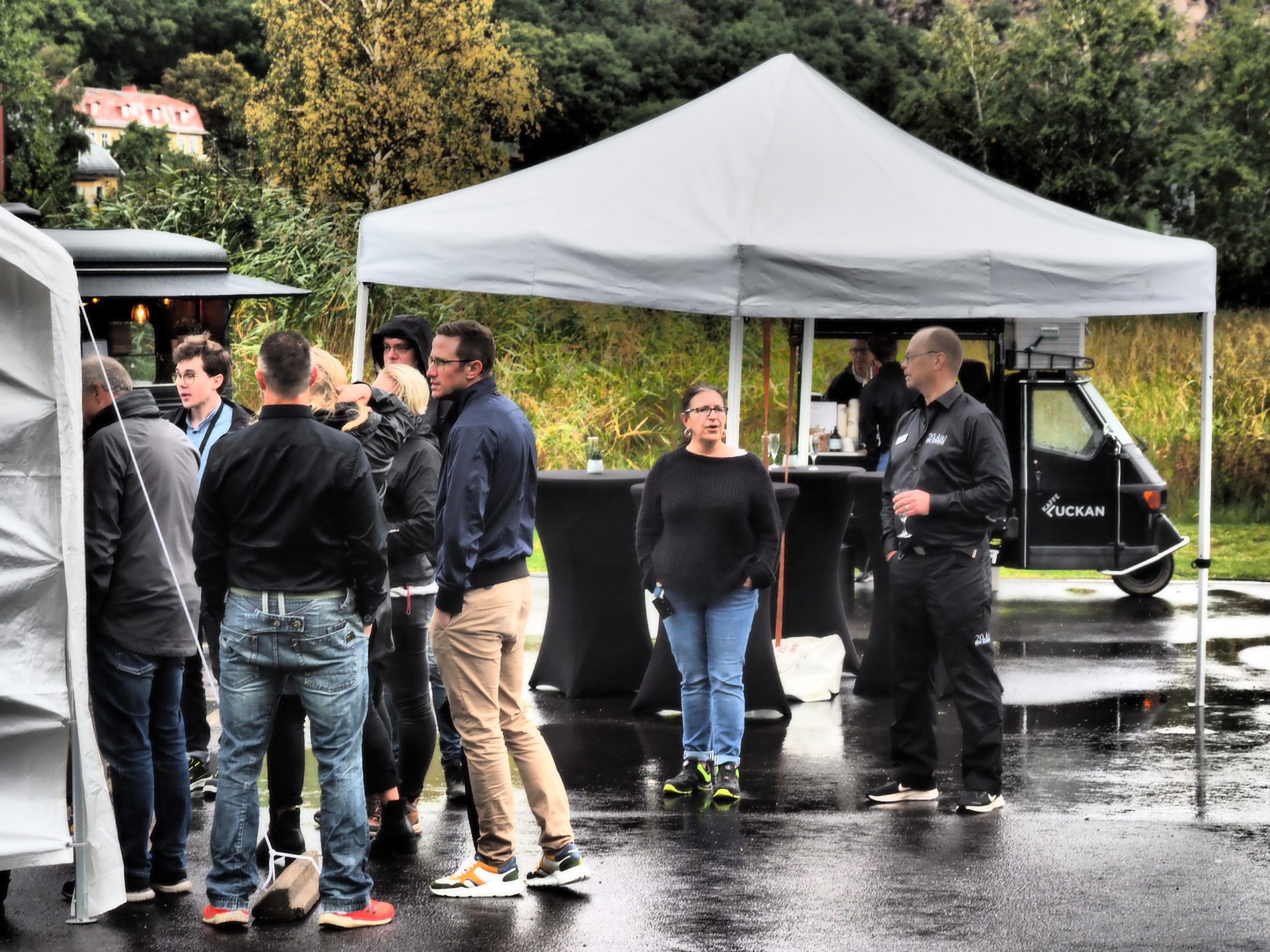 More pictures from the day »
Quiz and Tour
One feature during the day was tours of the laboratory led by our employees, where our guests got an insight into what we do at Safe Control. It was much appreciated!
We had a quiz consisting of ten questions and a final question. Going on the tour was an advantage. We have three winners – all of them had nine correct answers – and one put the deciding question, which was not bad because it was tricky!
First prize
Tomas Eriksson
Göfast Gruppen AB
Gift card| 2 000 SEK
Taste Göteborg
Second prize
Sven-Gustav Ekholm
Arcos Hydraulik AB
Gift card| 1 000 SEK
Stora Saluhallen
Third prize
Manoj Parmar
TR Fastenings
Gift card | 500 SEK
Mr Cake
Do you also want to try our quiz? »
We thank you all who came and celebrated with us. It was fun to see you all, not least after the past year. We also want to thank you for all the flowers, gifts and congratulations.
Safe Control Anniversary Week
As part of our anniversary celebration, we will arrange daily tours of the laboratory for a week in November. We will then present our various businnes areas.
Are you curious about what a material laboratory does or simply want to know more about Safe Control – sign up for one of our tours by sending an email to anmalan@safecontrol.se.
More information coming soon!
Contact person
Catarina Wernlund
Phone: +46 (0)31-65 64 93